To tell stories that impart meaning, provoke thought, and incite dialogue while riveting audiences – stories commercial enough to captivate masses, yet special in ways that provoke thought and ongoing discussion. To prod the audience to think, to ponder and to act, even upon their own existence.
Beauty is in the eye of the bee holder, the one who can wrangle the bees, the imagination of the audience in all its multitude of facets.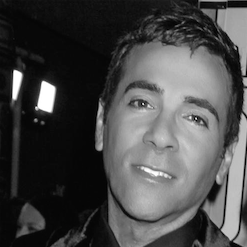 Steve hails from Baltimore, Maryland, and after his father passed away when he was 4, he spent a good deal of time with his grandfather, a producer with KYW the then NBC affiliate in Philadelphia. He was intrigued by the magic of TV & film at an early age, and the undeniable energy that surrounds many within its realm, but his step father lured him into the world of business. After graduating from Emory University in Atlanta, Steve really took to the corporate world with a vengeance and worked his way up in top New York based international organizations but he was never truly fulfilled.
After many years of wrestling with the artist trapped within his suits, he took the plunge and married the love of his life, Michelle, who is also a hometown Baltimore girl. First they tested the waters of the entertainment world in Florida. Steve quickly became the Vice President of a company that syndicated international TV series. He was credited as an Executive Producer on several quality educational and informative ongoing series. It didn't fulfill his burning desire to tell his own stories so…they moved West to find not gold, but silver, on the screen that is. They launched Bee Holder a few years later.
Bee Holder's logo imparts the ideals which illustrate the great passion the Joneses and their team have for film and television, for story telling at its finest… and they celebrate the impact these important mediums have on many millions the world over.
Camila Castro
Executive Vice President
Born in Ecuador and raised in Latin America and Asia, Camila always had a passion for literature and storytelling, and planned to pursue a career as a writer. She got a bit side-tracked and after obtaining her BA in Cultural Studies from NYU she spent some time working in the non-profit world with international volunteer organizations in California, New Zealand and South Africa. She then made the move to Oxford, UK where she obtained her MSc in International Management, followed by a year working in London.
Wanting to return to her original plan, and determined to pursue something more creative and meaningful, Camila's love of storytelling and film resulted in a move to Los Angeles. She soon found herself working as part of the team heading up environmental youth initiatives for Disney. Her passion for storytelling grew, although the corporate world did not appeal to her. She began a series of courses in screenwriting and producing at UCLA. This ultimately led to her involvement with Bee Holder Productions where, due to their mutual love for stories that entertain while imparting meaning, she immediately discovered a synergy with Steve.
As Creative Executive, she heralded several projects and earned her first attachments. When she brought a few projects into the company, that synergy grew and her championing of such material resulted in a step up to VP of Development. She was recently named Executive Vice President of the company.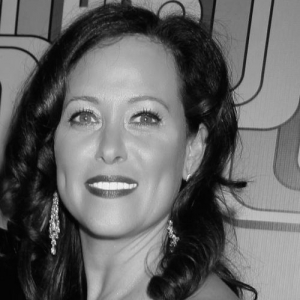 Michelle Jones
Office Manager
Like Steve, Michelle was born in Baltimore, with roots to Philadelphia. While Steve was creating TV programming in South Florida, Michelle was dabbling in modeling as well as selling fine art. She became very involved with Bee Holder during the shooting of YOU DON'T KNOW JACK, and the pair was seldom seen solo by cast or crew. After returning from shooting in New York, she was smitten by the entertainment bug and began her full time involvement with Bee Holder.
Michelle shares the company passion for powerful entertaining films and TV that are compelling and that inspire dialogue. Her job entails coordinating trips for the company and overseeing the office. She is the liaison for press and all entertainment activities that the company partakes in.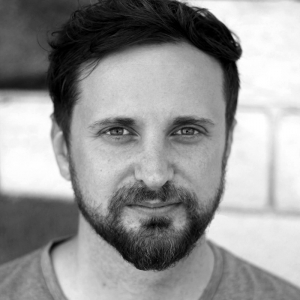 Kevin Human
Creative Executive
A screenwriter, playwright, and game designer, Kevin has written and developed features, VR experiences, and short-form interactive narratives for companies across the globe. He specializes in smart and unique genre content, particularly science fiction, fantasy, and southern gothic styles. Recently, he has expanded his interest to include historical drama – a perfect fit for Bee Holder.
Kevin holds an MFA in Screenwriting from UCLA and an MFA in VFX from Clemson University. He has presented his work on storytelling and world building at the East Coast Game Conference, the Southern Interactive Entertainment Expo, and TEDx.
Originally from South Carolina, he currently lives in Los Angeles with his wife, dog, and cat.